A must want item for any style home - chesterfield ottoman box
Storage and style in one | Ottoman Box
Magazines, blankets, books and other bits and bobs often pile up in rooms and finding storage space for our many items is not always an easy feat. The first thing that traditionally comes to mind is boxes. Boxes, boxes and more boxes. Or maybe an extra set of drawers? But it's not the most practical solution. Ottoman boxes are the perfect solution to this. They provide an elegant storage solution and seamlessness incorporate themselves into the room décor to add a beautiful touch.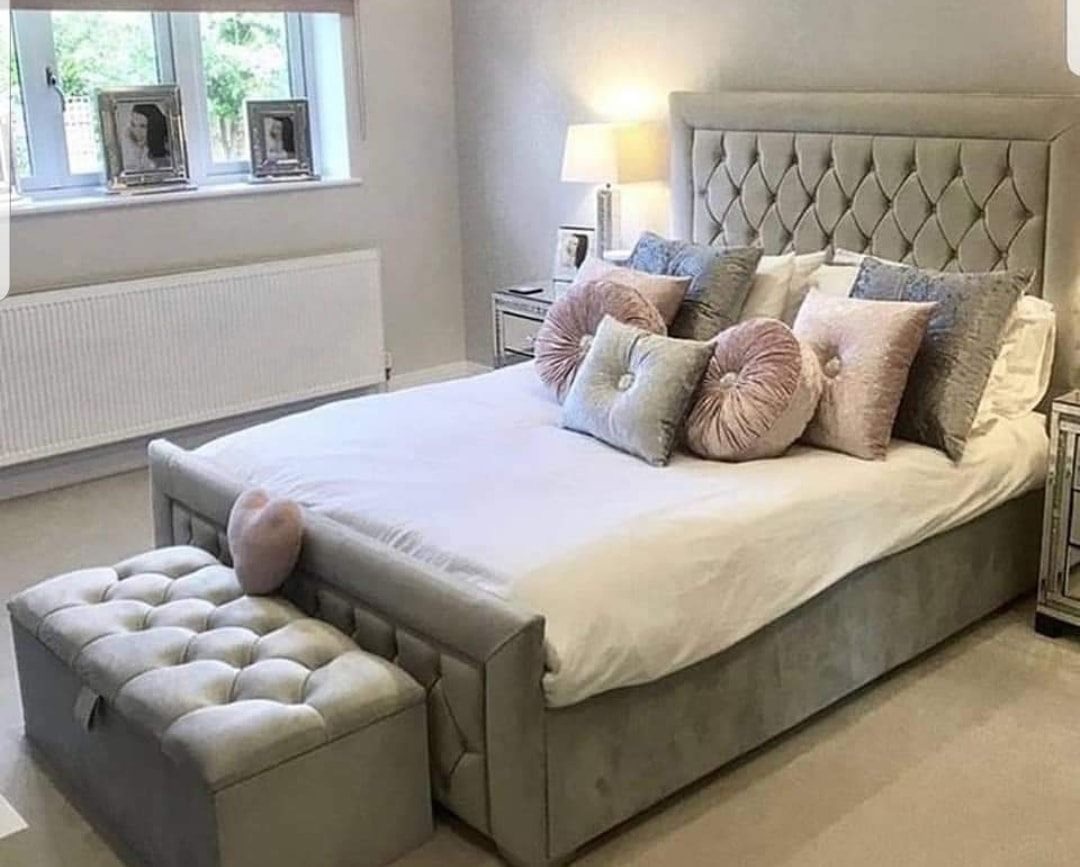 An Ottoman is a low footrest or bench that can be upholstered or made from wood. It can be used for storage, as a footstool or for extra seating. It is often also referred to as a blanket box. They can come in many different sizes, colours and designs. It's history, although debated over, is likely to be traced back to the ottoman empire where they would often be used as a large area seating area. They used to be so large that they could fit around 3 walls or a room. They were often covered in cushions to make it as comfortable as possible. Over time they were sized down and became smaller so that they could fit neatly into one corner of a room. 
Luckily for you, at bed arena, we offer a range of ottoman boxes. Using the finest quality materials and the most skilled craftsmen, our Ottoman boxes are sturdy and beautiful statement pieces that are perfect to incorporate into your homes whether it is to add a little extra hidden storage or simply to add to your collection of home accessories. We offer 3 different ottoman boxes:
Upholstered in a plush velvet fabric and adorned with a chesterfield pattern, this ottoman box is available in 40+ colours available so that you can flawlessly and easily incorporate this furniture piece into any bedroom and home. Simple, yet stunning, this piece is versatile and perfect for all trends regardless of whether it's final destination is a minimalist bedroom or a luxurious home.
A more spacious and larger ottoman box, this ottoman box has the same details as our standard ottoman box but has the benefit of more storage space perfect for those who require just a little bit more space
This ottoman box is perfect for those hunting for a glamorous and elegant accessory to complete their homes with. With a plush deep buttoned chesterfield design that is complimented by luxurious silver 'lady' feet, this footstool will fit perfectly into a luxurious setting.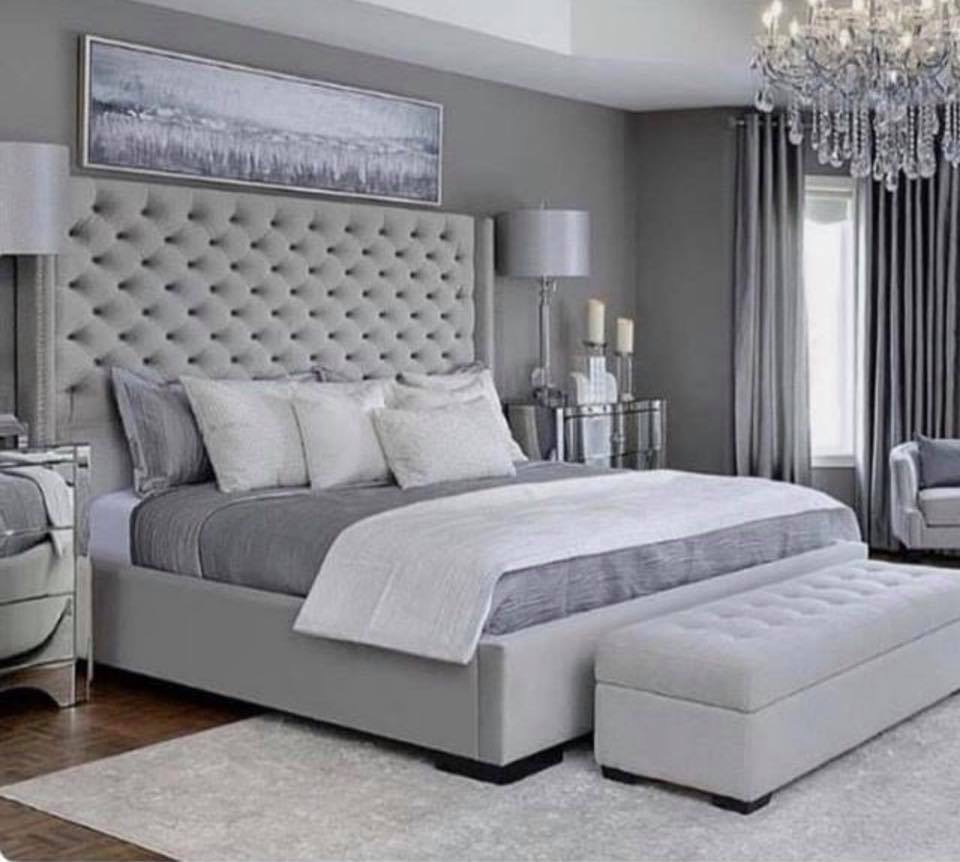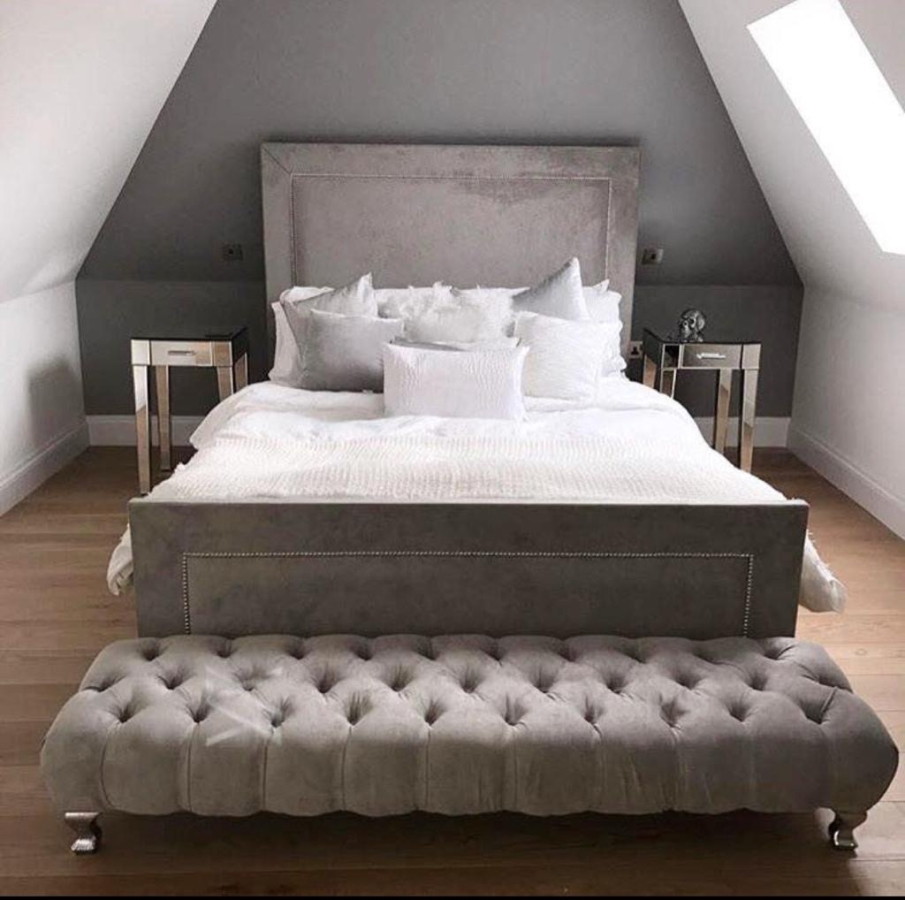 Benefits of our Ottoman boxes:
Ottoman boxes offer great hidden storage. A great home accessory to store all your bits and bobs in without anyone even knowing. You can use it to discreetly store things like towels, bedding, blankets and even your clothes and accessories. 
Hinged lids make it easy to access and store your belongings.
They are wonderfully versatile. You can use them as a beautiful foot stool, a comfortable bench or even just as a cute statement piece to add a little something to your home.
Our plush chesterfield pillow top is both comfortable and luxurious and will add a hint of glamour to any bedroom
Available in both standard velvet and crushed velvet and with 30+ colours available, our ottoman boxes can be personalised to make them the perfect fit for you.
Make sure to have a look at our ottoman boxes over at Bed arena