Bedroom designs from around the world
The world is a busy and bustling place. With a population of over 7 billion people, it's no surprise that its spilling and overflowing with interior varying from bold, traditional bedroom styles to minimalist, simple aesthetics. Unique bedroom styles are splattered all across the globe. That's not to say we can't bring them to our own bedroom. Here are a few of the styles from across the globe that you can incorporate into your homes.
This bustling and colourful aesthetic proves to be a favourite for those looking to balance modern and traditional elements of interior design. Overflowing with geometry, warmth and texture, this is the perfect design for anyone who wants to introduce a quirky pop of colour and design into their bedroom. Patterned encaustic tiles or if you're not so brave, a Moroccan rug to embellish your bedroom floor is a bold yet great way to introduce this aesthetic. Look out for warm colours, plush furniture and organic materials.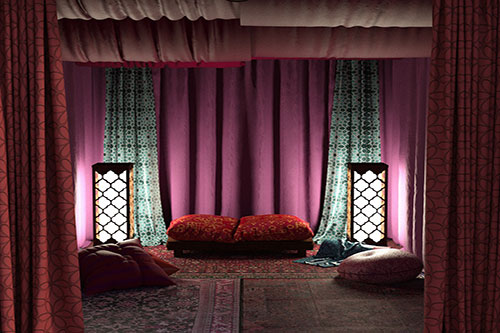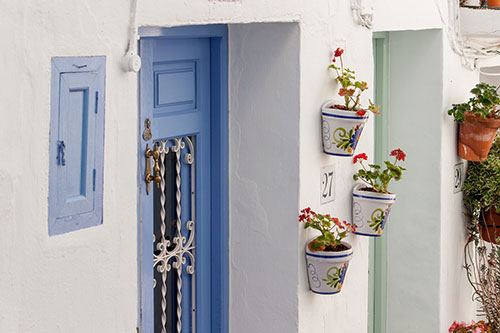 Just like the Moroccan aesthetic, this design showcases a warm vibrant Mediterranean colour palette and interior that brings to mind a sense of family time. It is a fairly simply look to achieve. Incorporate a shoreline inspired colour palette along with warm terracotta reds, browns and oranges. Rustic elements of stone and ceramics play a major role in Spanish décor along with wrought iron, pottery and wood. Including these elements through maybe an exposed stone wall or smaller ceramic or pottered pieces and pairing them with dark distressed wood and leather furniture can really enliven the Spanish spirit in your bedroom décor. When considering your flooring, keep in mind that Spanish homes rarely have carpeted floors but rather favour hard flooring accented with a large rug.
Simplicity is key when it comes to Japanese design. Natural materials and a natural colour palette sit at the heart of Japanese interior creating the perfect peaceful zone for your home. Typically, this aesthetic heavily uses bamboo and light wood so try sourcing furniture within that material range. Go for a wooden bed frame and bedside drawers. If you want to alter things up a bit, Japandi is a fun twist that marries Japanese and Scandanavian interior. This hybrid showcases uncluttered spaces, clean lines and a neutral colour palette. Perfect for those seeking out a simple, less-is-more approach.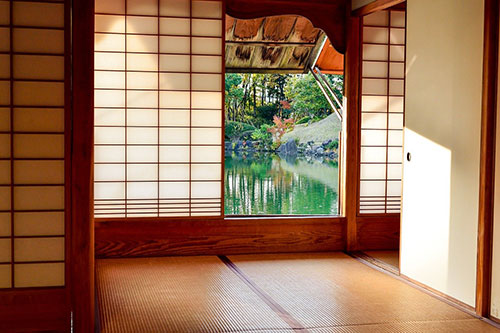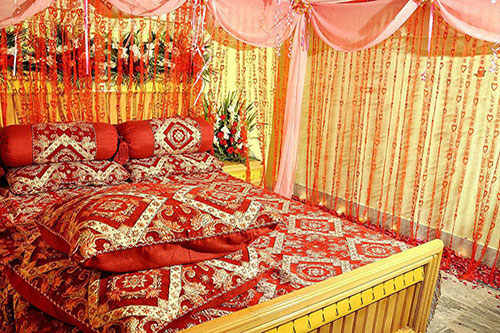 This interior is the epitome of fun and everything colourful. With a blinding colour palette of reds, oranges, yellows and blues, there's no fear of ever being boring. Beautifully crafted patterns, hand spun fabrics and intricately dyes cloths are all elements that make this aesthetic one of the most quirky and vibrant styles to incorporate into one's home. If you go for this style, don't shy away from bold colours. Real authentic Indian style includes floor seating so maybe create a corner in your bedroom where you sprawl out a couple of woven cloths and throw some vibrant cushions for you and your friends to chill out in.
Finally, remember you don't have to stick with one. Seamlessly combining two of the styles together will create a beautiful hybrid and will bring a piece of each culture into your home. Even a tiny touch of one of these styles will undoubtedly enliven your homes up.